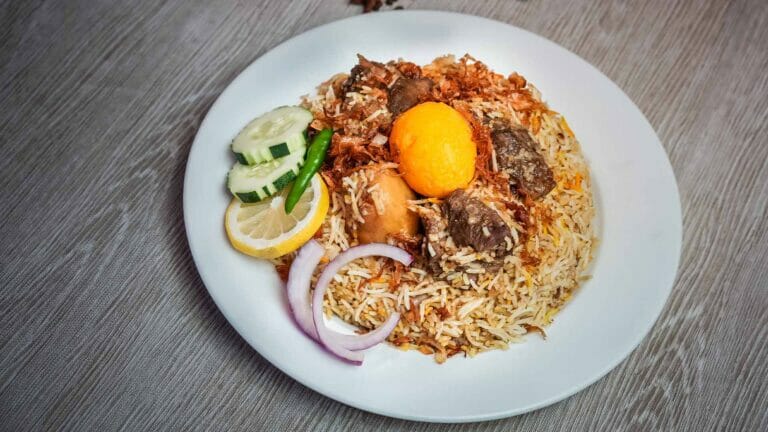 What's So Special about Biden Biryani?
Biryani holds a special place in the hearts of South Asian food lovers. Its sizzling aroma and delicious flavor are a sheer delight. At Khalil Biryani, we spread love with a variety of Biryani to all the dwellers in New York. Of all the dishes we serve, our specialty is Biden Biryani. Now you may wonder, "What's so special about Biden Biryani?". Well, that's what we are about to reveal to you.
The Story of Biden Biryani
In the 2020 US Presidential Election, Joe Biden was selected as the 46th president. Entire America poured out their love and regard for the newly elected president. It ushered new hope and positivity for the future of America.
As a gesture of honor and optimism for President Biden, Mr. Khalil, the founder and chief chef of Khalil Biryani House, cooked a special biryani in an innovative style and served the customers. In a very short span of time, the Biden Biryani gained popularity. As Biryani occupies a special place for all South Asians, Khalil Biryani House marked an exceptional gesture in its distinct style to recognize the new turning point of America. Biden Biryani stands as a symbolism of a positive change for America.
The representative of the White House highly acclaimed the dish. Mr. Khalil received the lifetime achievement award for the masterpiece creation of Biden Biryani.
The main ingredients of Biden Biryani are basmati rice, water, cloves, cardamom, bay leaf, egg, and beef. In a vast container, the rice is boiled on 3 levels. The first level of boiling takes 30% rice, the second level uses 40% rice, and the 3rd level uses 60% rice. After the rice boiling is complete, it is poured over the beef curry. Next, the ingredients of Saffron, Kesar, and originally made food color are uniformly spread over the rice. Finally, the entire container is sealed with foil paper and cooked in the oven for 45 minutes at 500 Fahrenheit. After 45 minutes, the final mixing is done, and the Biden Biryani is ready to be served!
So next time you visit the Khalil Biryani House, try out the delectable Biden Biryani. We cook and serve our dishes with the secret ingredient of love. Come with your friends and family to spread the love.